Suzuki Hirono(鈴木裕乃)



As Known As

Hirono (ひろの)

Born

March 24, 1998

Origin

Tokyo, Japan

Genere

Jpop

Occupation

Singer, Actress

Years Active

2009-2014 (as idol), 2014-

Lable

Stardust Promotion

Associated Act

Website

Member Color

Light Blue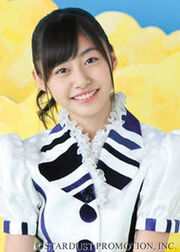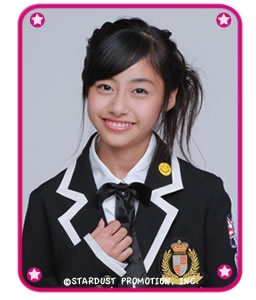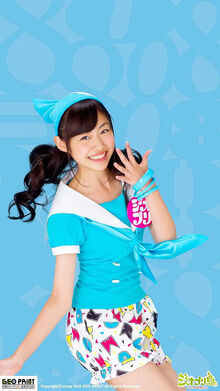 Hirono Suzuki (鈴木裕乃) is a female idol under Stardust Promotion in group Shiritsu Ebisu Chuugaku
Name: Hirono Suzuki (鈴木裕乃; Suzuki Hirono)
Birthday: March 24, 1998 (age 19)
Blood type: AB
Birthplace: Tokyo
Epithet: 100% Smile Serve, Princess of Tennis (100%スマイルサーブ、テニスの王女様,100-Pāsento sumairusābu, tenisu no ōjo-sama)
Associated Act: Shiritsu Ebisu Chuugaku
It was announced that she will graduate from Shiritsu Ebisu Chuugaku along with Ano Natsu, and Mizuki. She will be leaving from the group on April 15 to focus on becoming an actress.
After her graduation, she appeared in several stage plays and dramas. She also produced yearly calendars.
Indie Singles
Edit
[2010.02.14] Asa no Chime ga Narimashita (朝のチャイムがなりました; "The Morning Chime Has Rung")
[2010.08.07] Ebizori Diamond!! (えびぞりダイアモンド!!)
[2011.02.10] Chime! (チャイム)
[2011.04.27] The Tissue ~Tomaranai Seishun~ (ザ・ティッシュ〜とまらない青春〜; "The Tissue ~Never Ending Youth~")
[2011.07.27] Oh My Ghost? ~Watashi ga Akuryo ni Nattemo~ (オーマイゴースト?~わたしが悪霊になっても~; "Oh My Ghost? ~Even If I Become A Ghost~")
[2011.10.05] Motto Hashire!! (もっと走れっ!!; "Run Faster!!")
Major Singles
Edit
Digital Singles
Edit
[2013.02.13] Sakura・Go Round (Anime ver.) (サクラ・ゴーラウンド(アニメver.); Cherry Tree Go Round)
Major Albums
Edit
[2013.07.21] Chunin
Mini-Albums
Edit
[2013.03.31] EbiChu no Unit Album Sunplaza-ban (エビ中のユニットアルバム) [2013.03.31] EbiChu no Unit Album Seinenkan-ban (エビ中のユニットアルバム)
Best Album
Edit
[2012.11.21] Ebichū no Zeppan Best: Owaranai Seishun (エビ中の絶盤ベスト~おわらない青春~)
2009 August - Nico ☆ Petit
[2014.02.14] RODY BOOK - with Matsuno and Yasumoto [2014.02.27] Spoon
Filmography
Edit
[2009] Kochira Katsushikaku Kameari Kouenmae Hashutsujo
[2013.08.21] Joker game escape
Hirono is Student #8 in Shiritsu Ebisu Chuugaku. She is one of five EbiChu girls who were former members of the Minichia Bears. Hirono was also in We ☆ Can Girls.
Hirono is good at playing the piano and playing Tennis. This is noted in her solo lines of Ebichu Shusseki Bangou No Uta So No Ichi.
External links
Edit