momonaki
Kanji

モモナキ

Years Active

2009-2012

Origin

Hokkaido, Japan

Label

Stardust Ongaku Shuppan (STARDUST MUSIC)

Member

momoko
Nana Tanikawa
Hinaki Yano
momonaki is a Hokkaidou-based R&B trio represented by Stardust Promotion under Section 3's 3Bjunior. The group was active from 2009 and disbanded on 2012 along with Momoko's withdrawal from Stardust Promotion.
Group Notes
[
]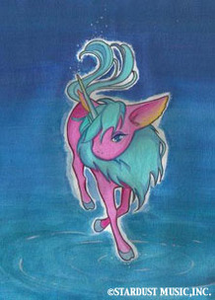 The first and currently the only 3Bjunior group specializes in R&B, all of their released singles were R&B songs.
All of the members are from Sapporo, Hokkaidou. The group was first debuted on a Hokkaidou Nippon Ham Fighters opening match as national anthem singer on May 3, 2010. The group was first introduced as "mysterious artist" and didn't show their faces in their publications.[1][2]
They were promoted by Lawson convenience store chains since their debut, and all of their singles were Lawson Hokkaido limited.
The group's name is an abbreviation of each member's name: Momoko Kawakami, Nana Tanikawa and Hinaki Yano.
Only Momoko participated in the group's activity after the second single, yet the name "momonaki" was still used in subsequent releases (Fallin' Snow and Kyoushitsu).
History
[
]
Members
[
]
Single Releases
[
]
Indie Singles
Digital Release
[2010.01.20] Fallin' Snow (illumi.ver) (momonaki with Mayumi Ohira)
Compilations
[2009.12.02] STARDUSTMUSIC presents "Kokoro mo NATURAL" Special Sampler
Trivia
[
]
The group tend to have a drawing to represent their publications. The group's official picture is a drawing of mythical beast Kirin. All of their single jacket covers were drawings.
References
[
]
External Links
[
]
[

]
Template:Navbox Momonaki